VictoriaLala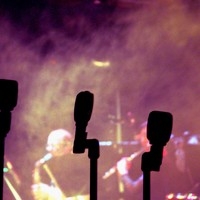 Favorite genre
Rock/Metal, Dance/Disco, Electronic/Techno, Pop, Ballad, Latin, Classical/New Age
Favorite artists
(Along with everything you see up there ^^^)... 30% of Mainstream Pop... 10% of K-pop... 40% Foreign Pop Music. I like uh... Indila, and Stormae. Also, 10% Haitian music is played often yet occasionally here. 10% Alternative Rock/Rock Pop
About me
Aye, just give me some chicken alfredo with rigatoni pasta and a small ginger ale, then we will be best friends.

Not really in this for reputation. Just mashing music because it makes me happy.


I mean, I'm as natural, honest and polite as they come, so I wouldn't care about ranks but rather the people who like it sooooooo much that they leave a comment on happiness or constructive criticism.
VictoriaLala's favorites
(53)
see all